Academy Hobby has release this 1/48 Scale AH-64A [GRAY CAMO 2003] in October 2012.
The AH-64A Apache, also known as the flying tanks, first reached the AUS Army in 1984 to replace the AH-1F Cobra attack helicopter.
It was equipped with:
– A nose-mounted Lockheed Martin AAQ-11 Target Acquisition and Designation Sight and Pilot night vision.
– A specially developed M230 30-mm chain gun.
– Four stub-wing hardpoints for Hellfire air-to-ground and unguided rocket pods.
It has seen combat in location such as Panama in 1989 and Operation Desert Storm in 1991. It however did not fared very well in the Global Was or Terror in Iraq and Afghanistan where a few had been destroyed by small arms fire and shoulder launched missiles.
The sky gray camouflage was used by the South Carolina Army National Guard (SCARNG) to improve the combat effectiveness of the Apache in operations in and over Iraq.
Pictures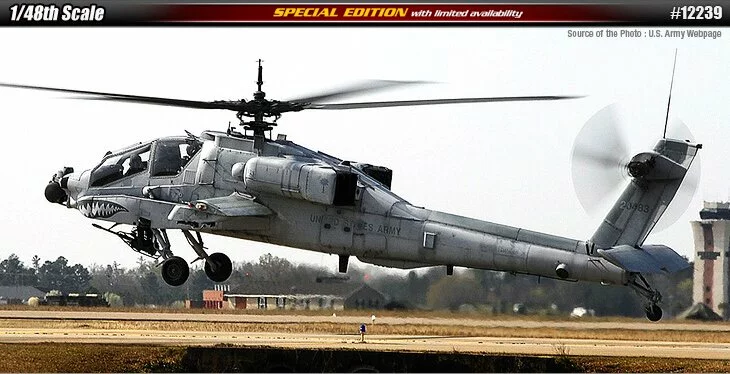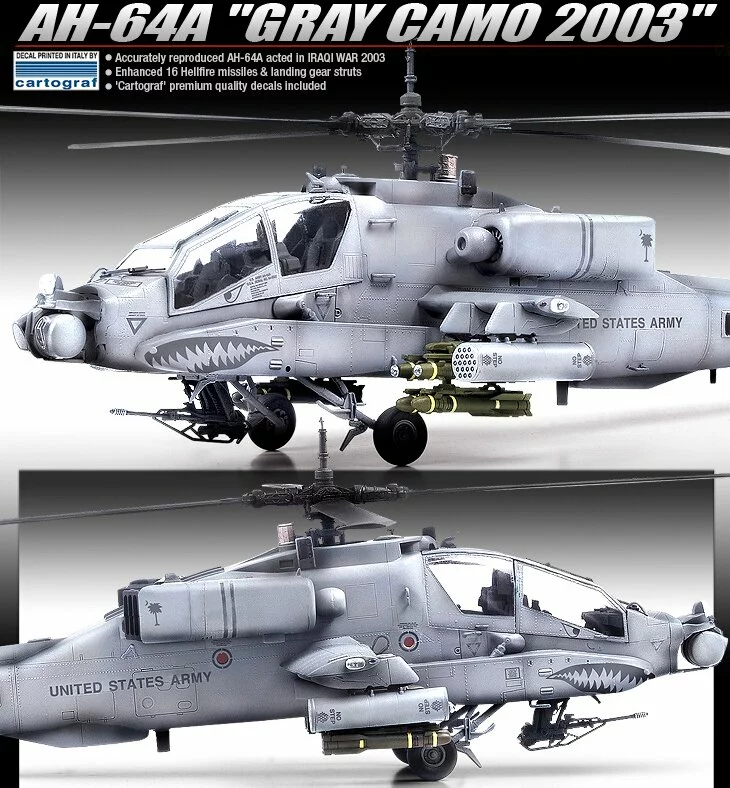 (more…)
Written by Ken on November 13th, 2012 with no comments.
Read more articles on Blog and Cool and Model Kit.