Have you ever been captivated by something before? I am sure everyone has been captivated by something at some point of his/her life no matter it is significant or not.
I had been captivated by quite a number of things and one of them is a music video I saw on TV one day. I just turned on the TV and saw this music video playing and I was immediately drawn to it although I have no idea what the song is about. I had no idea what is the name of the song, I only know that it is in Thai and the singer is called Bird. I spend the next couple of weeks trying to catch it on TV again but lady luck was not on my side.
I then try to search for more information on the Internet and discovered that the name of the singer is Bird Thongchai McIntyre. He is a very famous and popular singer in Thailand but being not able to read Thai, I was unable to find out more about the song nor the music video that I saw.
Although I had given up searching for the song, I had never forgotten about it. Recently I suddenly thought of this music video again and thought maybe I could find it on YouTube. So I did a search and a few song by Bird came up and after going through them I found not only one but two music videos of this song that I was captivated by. The name of the song is Fan Jah and performed by Bird together with three beautiful and sexy Thai female singers.
This link points to the original music video that I saw.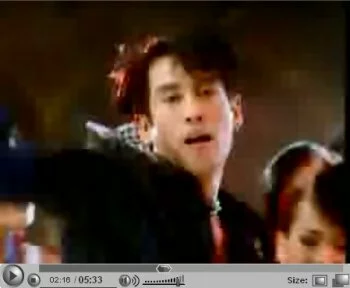 This link points to another music video of the song performed life.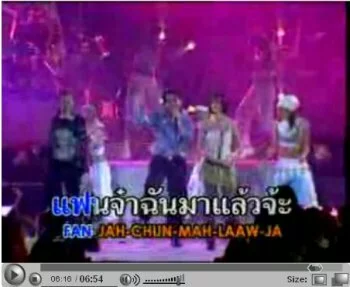 I hope you all enjoy them as much as I do.
By the way, Fan Jah means… it means… frankly, I had no idea what it means, just enjoy the music.
Written by Ken on August 21st, 2006 with 4 comments.
Read more articles on Blog and Cool.