Space Pirate Battleship Arcadia is featured in the Galaxy Express 999 anime movie version. Hasegawa has in November 2012 released under its Creator Works series, a 1/1500 scale version of this awesome looking bad add spaceship.
It is 336.5mm long and 164mm wide. One stand out parts is the wood cabin looking portion at the back of the ship or shall I say the stern, which gives it the distinct pirate ship look. The other is the huge beak knife at the front and it also comes with turning turrets.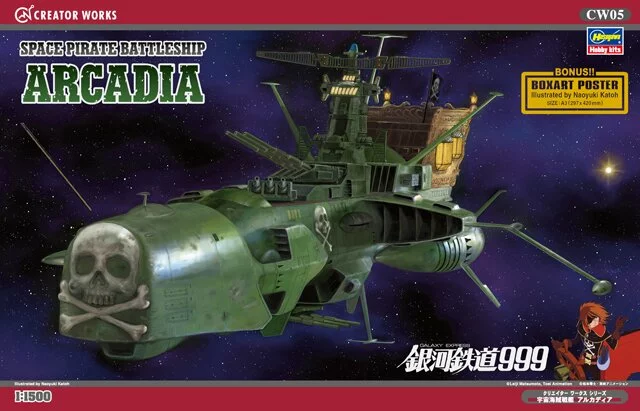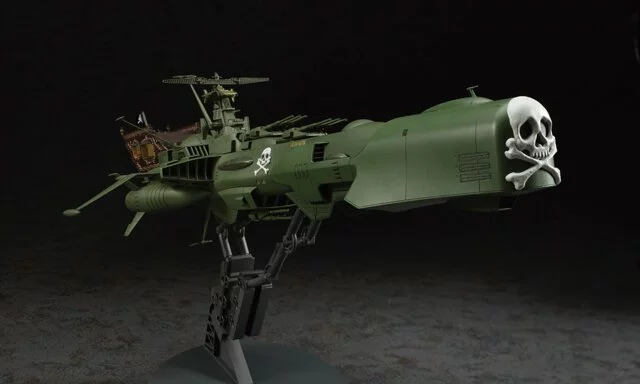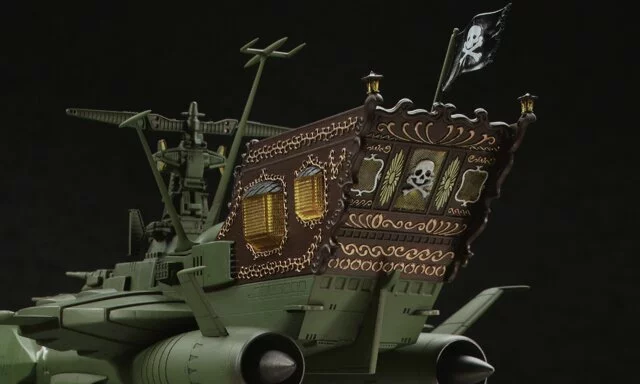 (more…)
Written by Ken on November 29th, 2012 with no comments.
Read more articles on Model Kit.