This year Le Tour de Langkawi was held from 2nd February to 10th February 2007. This annual bicycle race start from Langkawi island in the north and takes participants throughout almost the whole of the peninsular Malaysia and ends in Kuala Lumpur, the capital city of Malaysia.
Stage 10, which was the last stage of the race was held right smack in the city centre of Kuala Lumpur. I took this opportunity to try out some photography techniques that I learned from a photography magazine. These techniques were to freeze the motion of the subject to a certain extend while still maintain some sense of motion. They are pretty simple. First, set the camera speed to a relatively slow speed. Then capture the subject while panning the camera along with the subject when it passes by. For a better freeze effect, use the camera built-in flash or an external flashgun.
By the way, stage 10 race was won by Alberto Loddo, second was Nikolai Trusov, and Maximiliano Richeze came in third. The overall champion of the entire tour was Anthony Charteau.
All the pictures were captured using my Fujifilm Finepix S9500 and a Vivitar 728 external flash. Click on a picture to view a larger version.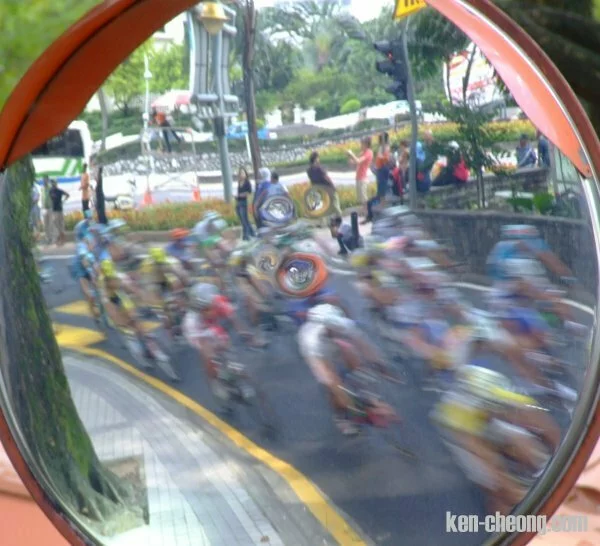 ISO: 100, Speed: 1/28, Aperture: F4.7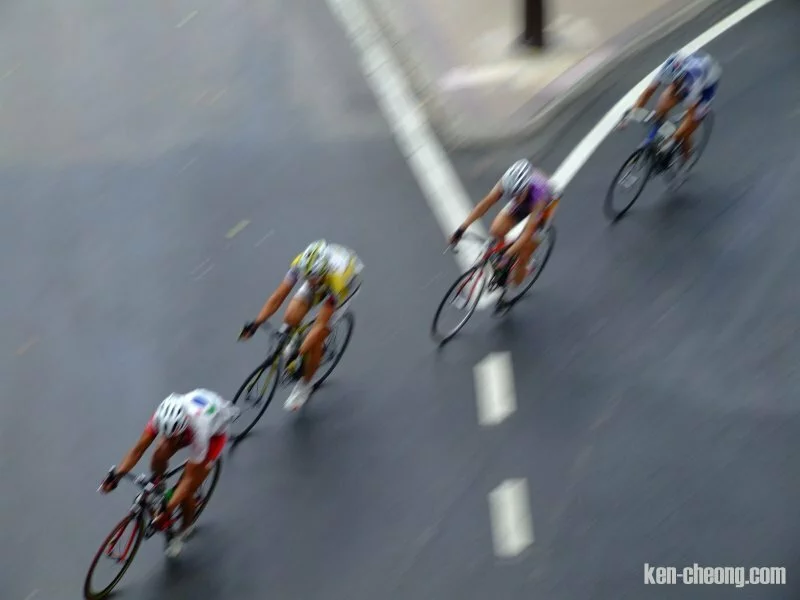 ISO: 100, Speed: 1/80, Aperture: F3.9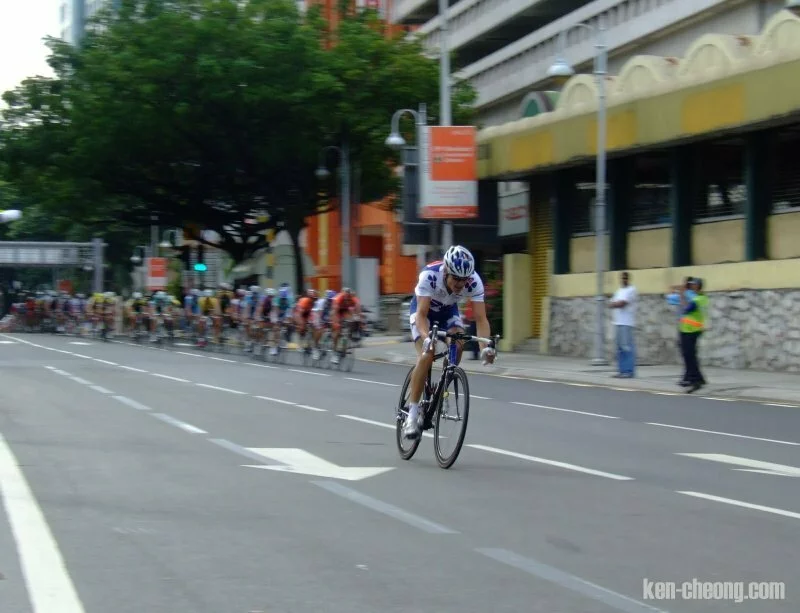 ISO: 100, Speed: 1/80, Aperture: F5.6
Written by Ken on February 26th, 2007 with no comments.
Read more articles on Blog and Happening and Photography.