Hasegawa will be releasing this awesome kit under it's Creator Works series in December 2012. The kit consists of two 1/72 scale vehicles featured in the anime Last Exile – Fam the Silver Wing.
Have not watch this anime yet but have watched the first installment which is simple called Last Exile. Last Exile is one of the better anime I have seen and I absolutely love the environment and vehicle designs. And the storyline is quite intrigued as well. If you are an ardent anime fan and have not watched this, you should go out right now and get yourself a copy.
Alright, back to the kit. This kit just looks amazing. It consists of the big vanship (this is what the call the flying vehicles in the anime) and a smaller one called a vespa which belongs to Fam, the main protagonist of the anime. I just love the retro and classic feel of these vanship designs.
I would love to build one of these someday but am worry that I may not have the skill to build them the way the deserved.
Now feast your eyes on these awesome pics.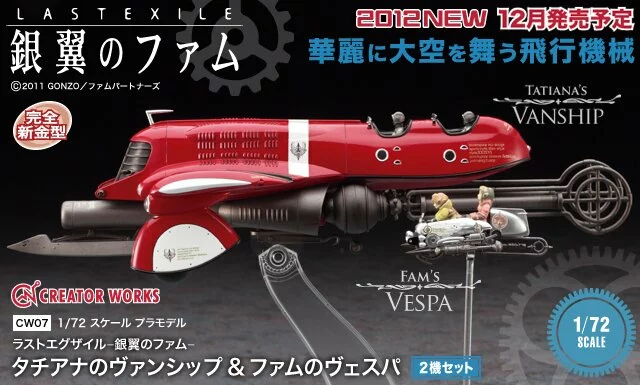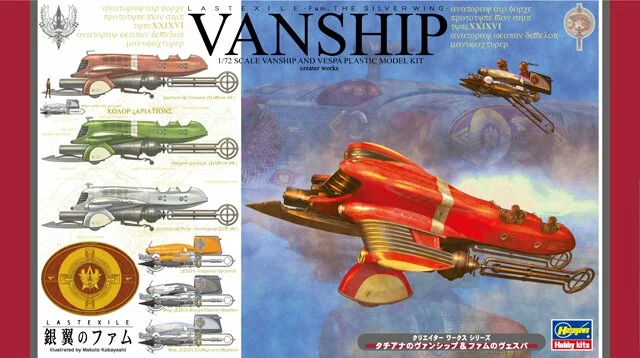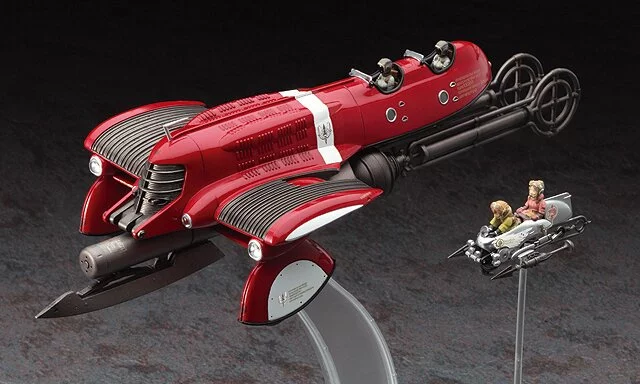 Written by Ken on December 5th, 2012 with no comments.
Read more articles on Model Kit.