Been longing for the MG Wing Gundam ver Ka for quite a while now. This is one of those Gundam that really stands out and caught my eyes.
Instead of the usual way where I have to drive myself through mad traffics to the lhs in town to get this, I thought I try online purchase this time around.
I bought this kit at this site. http://www.vrmodeler.com/. The site does not look impressive and so far it only ships locally. Locally here means within Malaysia. All this does not matter to me as long as they have the kit I want and ships to me.
Placed my order online and received an email confirming the order and payment instructions.  Thanks to technology I made the payment online almost immediately.  Can't wait to get my hands on the Wing. Received another email confirming payment made and Wing will be shipped using Pos Laju.
Two days later the Wing arrived at my office in a big package. These are photos of the unpacking.
Unpacking.
The package as it arrived via post Laju.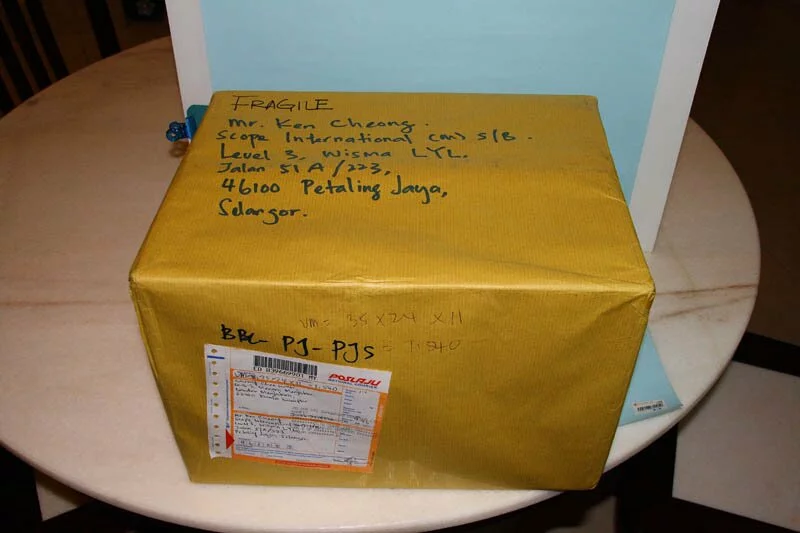 Opened the wrapping paper.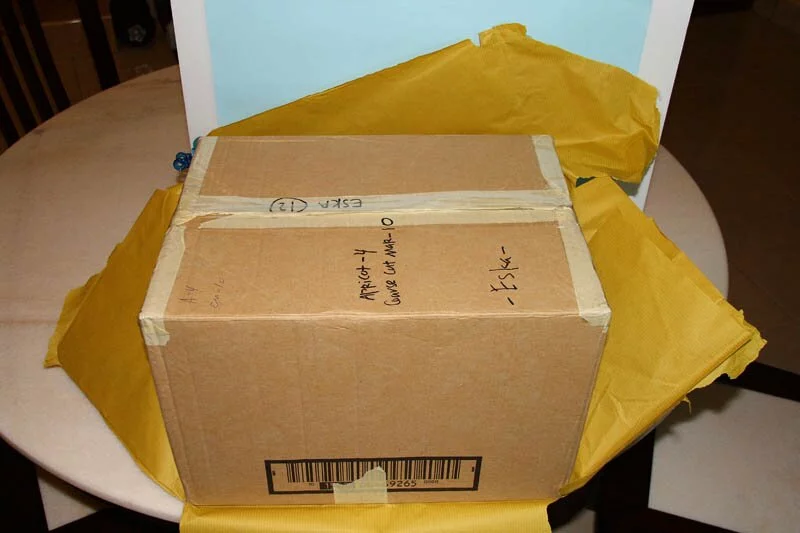 Sufficient packing to protect the box.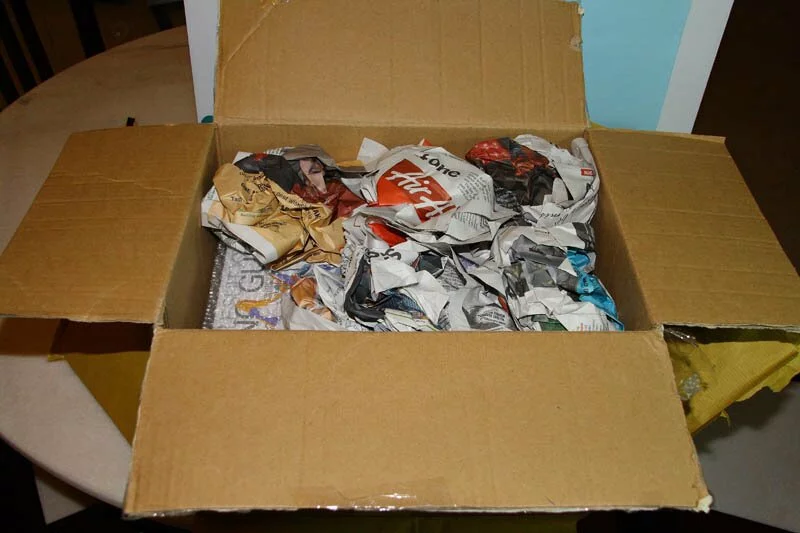 Behold the MG Wing Gundam ver Ka.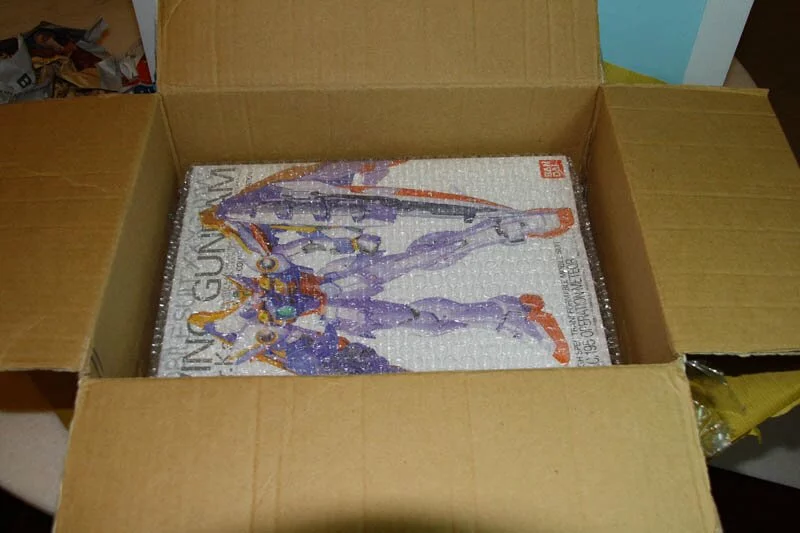 Wrapped in bubble wrap for additional protection.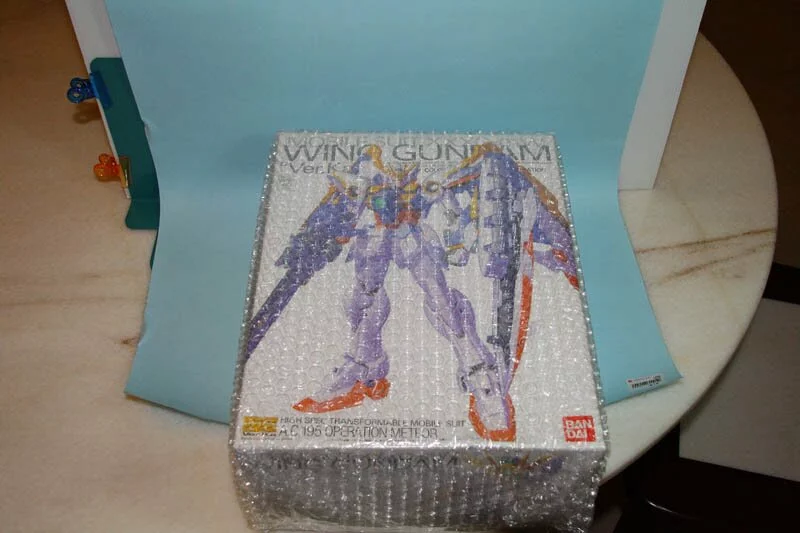 The box is in superb condition.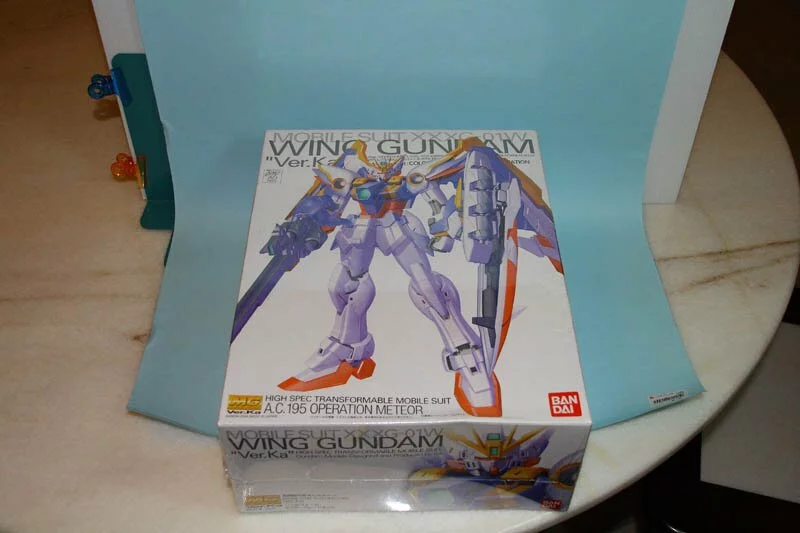 All parts are accounted for.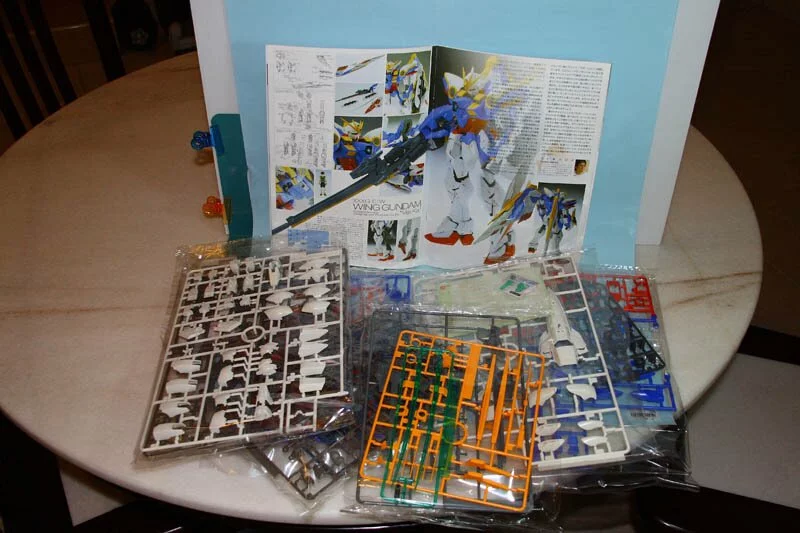 If you are staying in Malaysia and is crazy about Gundam stuffs and the closest shops that sell them are hundred of kilometer away, maybe you can give this site a try.
Enjoy your Gundaming.
Written by Ken on September 15th, 2009 with no comments.
Read more articles on Blog and Model Kit.