F14 Tomcat Retirement Party
The F14 Tomcat, once made famous by the movie Top Gun staring Tom Cruise and Val Kilmer, and one of the most loved and recognizable fighter jet in the world, has officially retired from the U.S. Navy on 22nd September 2006 after a 32-year service.
To mark the retirement of this remarkable fighter aircraft, Hobby HQ and F-4Dable Models, and in conjunction with the Selangor and Federal Territory Plastic Modelling Society (SFTPMS) has organized a retirement party on 7th October 2006 at City Square Shopping Centre.
Members of SFTPMS and local modelers has built numerous F14 Tomcat models of various size and variant and showcased them at the retirement party.
Below are some of the pictures taken at the party. All pictures taken with Fujifilm Finepix S9500 + Vivitar 728 external flash.
Click on an image to view larger version.
At the venue of the party.
F14 wall of fame.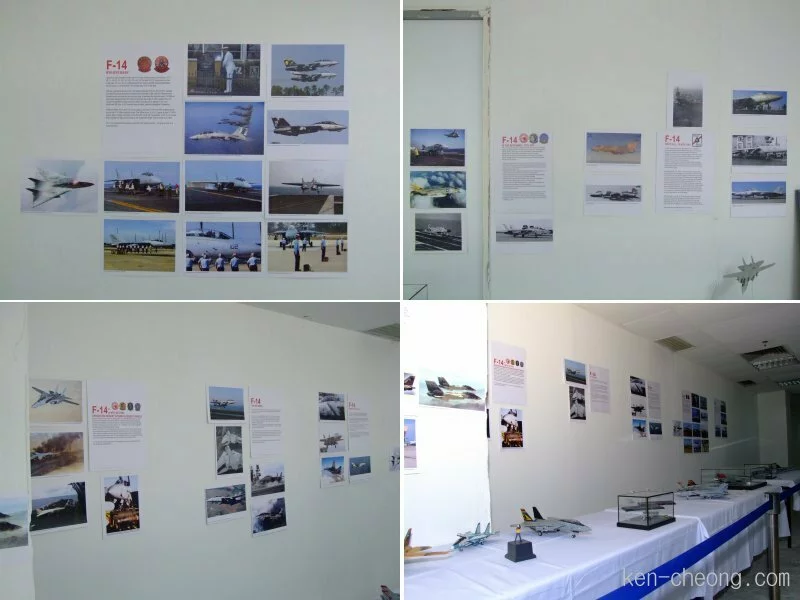 Various F14 Tomcat models.
Some F/A 18 Hornet models. The F/A 18 Hornet is the
fighter that will replace the F14 Tomcat.
Some other models on display including the
A6 Intruder and F4 Phantom.
Some fighter jet helmets contributed by two very
generous participants who are in flight gears.
Yours truely is the one in the white T-shirt.
Written by Ken on October 11th, 2006 with 7 comments.
Read more articles on Blog and Gallery and Happening and Model Kit.
[+] Digg: Feature this article
[+] Del.icio.us: Bookmark this article
[+] Furl: Bookmark this article