KLIMS 2006

The Kuala Lumpur International Motor Show 2006 was held from 26th May to 4th June 2006 in where else but Kuala Lumpur. According to the organizer, this year show is both bigger and better than any previous shows so far. This claim is only half true as it might be bigger than the previous shows, it is certainly not any better and with the previous one being a let down, only make things worst.
To begin with, most of the cars on display are models that you can see on the street on a daily basis. So the question now is why pay to see things that you can see for free?
Secondly, a lot of manufactures did not bother to take part in the show. Maybe they think the Malaysian market is too small to warrant for the expenses incurred for taking part but anyhow, it still does not reflects too good on the organizer. Some of the manufacturers that did not turn up include Subaru, Audi, BMW, Ferrari, Lamborgini, Porsche, Alfa Romeo, Citroen, Fiat, Jaguar, Land Rover, Bentley, and Rolls-Royce just to name a few. If they want to, I'm sure they can simply bring a few cars over from their showrooms all over the city. Again, this reflects poorly on the organizer and the show.
Although there were some super cars like the Ferrari Enzo and Porsche Carrera GT, they were brought to the show by a local car dealer and not the manufacturer themselves. These cars were also barricaded from the public (or the public barricaded from the car) and you can only look at them from a distant. You can't even tell what is the color of the seats. Where is the fun?
Like the previous show, the best of show honor has to goes to Toyota. Not only did it bring a few concept cars, it also organizes dance performances. Honda is also doing pretty well with it's own concept cars. These are the things that we want to see in a motor show.
Overall I think the show lacks the 'Wow' factor and is a big let down. I think the people who benefited most from the show are those who are in the process of buying a new car but can't quite make up their mind between, lets say, a Honda Civic, a Nissan Sentra, or a Ford Focus. At the show, they can try out all these cars without having to go to different showrooms scattered all over. Usually manufacturers uses motor shows to show off their up and coming models as well as concept cars to show what they are capable of doing. Sadly we don't see that here in KLIMS. Instead of calling it the 'Kuala Lumpur International Motor Show', maybe the organizer should changed the name to 'Kuala Lumpur One-Stop Car Showroom'.
Below are some of the pictures taken at the show. Since there were not that many interesting cars, most pictures are of the female promoters. Enjoy.
All pictures were taken with the Fujifilm Finepix S9500.
Ferrari F1 car.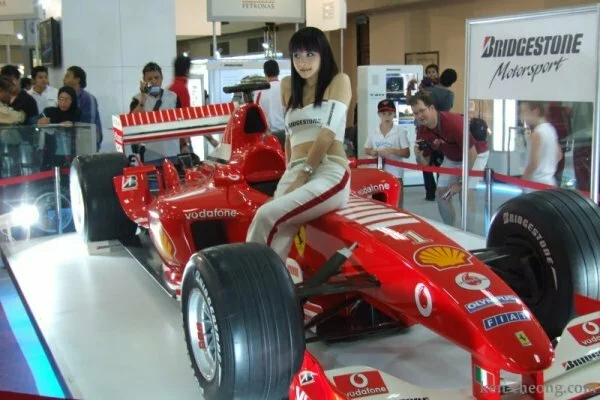 Malaysia very own A1 racing car.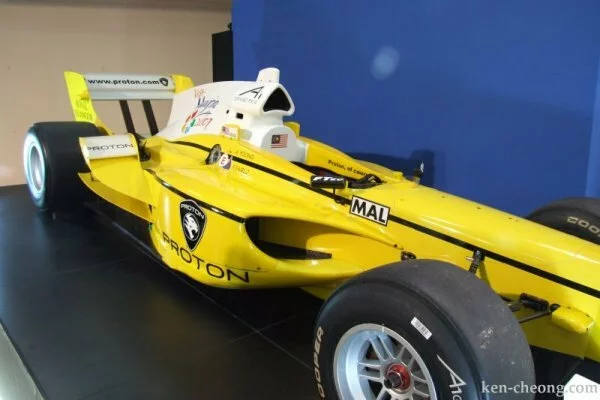 Ford.
 
Honda.
 
Hyundai.
 
Kia.
 
Mazda.
 
Mercedes Benz.
 
Mitsubishi.
 
Naza.
 
Nissan.
 
Toyota.
 
Volvo.
 
Super cars.
 
Car airbrushing.
 
 
Written by Ken on June 9th, 2006 with no comments.
Read more articles on Blog and Gallery and Happening.
[+] Digg: Feature this article
[+] Del.icio.us: Bookmark this article
[+] Furl: Bookmark this article